---

You feel free to contact the reservation of each program, an ignorance point of the one examining, a questionable point, and please talk.


 To all of you
A world's best brain awakening technology gives a result to many people.
Conventional you change.Leave it to me.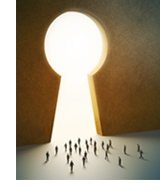 What kind of trouble that it is fear to continue depending on a method without the strong actual feeling forever is not rewarded.
I waste the time and the money and the hope and the energy without changing
---
It is only here now at a moment (time) to be able to change
You look back on now later, and please do not do the regret that you did not challenge.
There is the basic ultimate technique that I can revolutionize that I can offer alone only here in the world.
The brain awakening technology of Mr. Iwanami is received only now.
---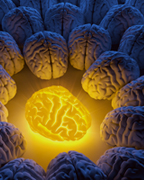 There is a technique to be able to cut the abyss (subconsciousness, unconscious root part) of the brain in females from a core.
The human first is important and controls emotion, the instinct that I can control least directly.
The mental natural healing power that was not able to be common sense is exercised.

An internal magnificent drama arises here.

I offer the drama by the short term. I have a big evaluation from the Japanese average and foreign countries.
The support from many celebrities and one played an active part socially is hot.
It is because it is an only technique in the world that can bring the actual feeling of the effect.

As you know, there was not the method that a person could easily turn into.
However, a result is given here. I can change the future.

I have confidence.
---
Program introduction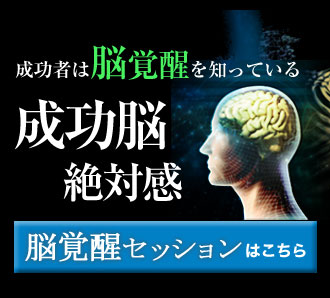 The stagnant brain rots all
inertia. I destroy the occlude state. A switch revolutionary to
success brain, the brain which it becomes the denaturing brain, awakening brain, and can enable impossibility. I release unconsciousness, subconsciousness, brain in a brain awakening state and control it freely. There are the great results that let the possibility of the person suppressed greatly make rapid progress.
Experiences of the people who underwent a program
I overcame depression by the program fourth.
Worth doing was not felt for hard work and job specifications approximately one year ago, and depression was diagnosed at a hospital and suffered. ......Read more
---
I was taken care of by a tonic quiver several years ago. A perioperative quiver of the hand was a main trouble. ......Read more
---
I knew the existence of the collection of words while I was interested in success philosophy and made Internet search. I read one way of "Iwanami's sayings" and "a collection of technique to become the winners"......Read more
---
The symptom that the purpose that I received shakes a voice at the time of a remark to the public, and becomes tense. I will go for approximately one year from three years ago. I was weak in admonition in particular, announcement to the public......Read more
---
Triggered by the transfer of the department, it was in a condition to beat for the stress that human relations, trivial routine duties there increased to and decided to propose a program.......Read more
---
I came in pursuit of meditation for many years and had you introduce a teacher from an acquaintance. As for being said that think of the conventional meditation method to be only the level of the child immediately as an actual feeling......Read more
---
I thank for what I was able to come across here several years ago. When I struggled for work in the home, but I became gradually dull and became hopeless till then......Read more
---
I lived in the trouble in the heart from puberty somehow or other until I became father. However, as for the son, there were uneasiness and a scare to suffer from disease of surely on doing child care when brought up to see my back。......Read more
---
For excessive stress, I was infected with "autonomic imbalance" and sent Mainichi which suffered so as not to be able to consentrate on the work. I was able to receive support of Mr. famous Iwanami.......Read more
---
A person is possible alone only here in the
world destroying
straying and a blind alley sending the life that there is as
superficial measures and inertia repeating the same thing throughout the life only once unless can change from the origin dramatically; please expect it!
---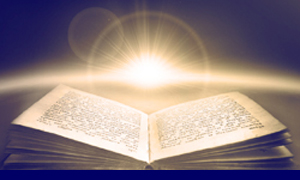 An unconsciousness solicitation technology in the accessible world's most advanced brain is right here in the human abyss area where nobody was accomplished.
I cannot match one's brain, nerve, unconsciousness even if I make an effort no matter how much.
Only time passes idly even if I do anything. The life that is influenced by fear and uneasiness.
Nothing can change after making a firm resolution even if I endure it desperately. Energy wears down with effort with effort. It is a suffering and a fret, future uneasiness that increase.

An everlasting negative loop is cut off dramatically in a short term.
An internal drama of the life maximum rises here.
---
Status of the DREAM ART LABORATORY
To people by the application for new reservation desired

With one Mr. Iwanami, I perform it in a frame of the limited number of people, and a reservation is the situation flooding in for the program in each psychology brain for public now.

The application for new reservation, please identify the following status.


Current remainder new reservation frame 2018 February 27 Current
○…Can make a reservation  △・・・Please hurry 
▲…Take a reservation immediately  ×…Cannot make a reservation

・brain satori program
▲
Take a reservation immediately.
・neuorosisi conquest
▲
Take a reservation immediately.
・SAD conquest program
▲
Take a reservation immediately.
・Parents support
×
Closed; during a new reservation stop
・Mental reinforcement
× 
Closed; during a new reservation stop
・Art of fight of the conversation
△
Please hurry a reservation.
・Sports Mental Doping
× 
Closed; during a new reservation stop
・For a short term intensive camp program
△
Please hurry a reservation.
It is for four days or three days from 3/30 2018. To 14 capacity

You feel free to contact the reservation of each program, an ignorance point of the one examining, a questionable point, and please talk.